1. USEFUL WEBSITES
Remember, back on your Virtual Classroom page, there are lots of useful website links that your teachers have put on for you, so do explore these during the half-term break. They would love to hear what you've done and which you liked or found interesting.

_____________________________________________________________________
2. MRS HILL'S PICTURE PERFECT CHALLENGE

Mrs Hill, our Art & Design lead teacher, would like to follow our Art Week with a half term challenge - "Picture Perfect"! This is a fun challenge to see if you can dress up and pose like a famous painting or picture. Lots of members of staff have had a go and really enjoyed it! The slideshow underneath may give you some ideas and maybe a little giggle too. See how many St Mary's faces you can recognise!
Does that inspire you to take up the Picture Perfect Challenge yourselves? Why not get your whole family involved? We can't wait to see what wonderful creative ideas you come up with. Click the image below to see some helpful hints and instructions. Send your Picture Perfect photos in to your class teachers and we will add them to our online Art Gallery!
We are also extending the time for you to finish off your artwork from Art Week, so don't worry about missing out at being included in our Art Gallery. Just email your photo's to your class teacher and they will get everything ready to display for the first week of June in the Gallery. (You might even decide you want to make another sculpture and have two entries!)
WHICH ST MARY'S FACES CAN YOU SPOT?

_____________________________________________________________________
3. NICKY'S RECIPE 'MAKE OFF' CHALLENGE
Our wonderful Head Chef, Nicky, has set you a half term challenge. She has provided two of her favourite school kitchen recipes for YOU to have a go at making. Click the images to open your very own copy of the recipes. When you've made them both, you can vote for your favourite below!

_____________________________________________________________________
4. KIDADL
Our top half-term Holiday Club recommendation is that you regularly visit the KIDADL website (see below or click the banner here to head to their homepage).

It is packed full of SO many ideas and links to make lock-down at home bearable, interesting, active and FUN!
Most are REAL-LIFE things to do, so offer plenty of time away from screens!
There is just such a variety of engaging (and manageable!) things on KIDADL that we can't do it justice in a description here and recommend you just click the image above and visit the KIDADL website yourself - you'll soon see how it can transform your half-term week!
Here are just six of our favourites (click to open)...

_____________________________________________________________________
5. SPREAD THE HAPPINESS
You can continue our school's 'Spread the Happiness' mission with the ideas here from Shonette, who trained all the St Mary's staff to be happier people! Click the images to see the ideas:

_____________________________________________________________________
6. STAYSAFE AT HOME
Richard, our good friend from StaySafe (thestaysafeinitiative.org.uk), who comes and works with the children every year, has sent us some brilliant ideas in this pack to keep everyone safe online at home. Click the images to open the pack:

_____________________________________________________________________
7. School's Twitter Feed



















We also recommend you follow the school's Twitter account for daily news, advice, messages and good ideas!


___________________________________________________________

St Mary's Virtual School Assembly - Generosity (Week beginning 18th May 2020)

___________________________________________________________

St Mary's Virtual School Assembly - Our Wonderful Earth
(Week beginning 11th May 2020)

___________________________________________________________
St Mary's Virtual School Assembly - Victory in Europe Day - Friday 8th May
(for week beginning Monday 4th May 2020)
Click the image below to hear Mr Payne's assembly all about VE Day.

___________________________________________________________
St Mary's Virtual School Assembly
(for week beginning Monday 27th April 2020)
Today, I would like you to reflect on the value of friendship. At the moment we can't meet up with our friends and play like we used to, but this gives us time to think about our friends and how special they are to us.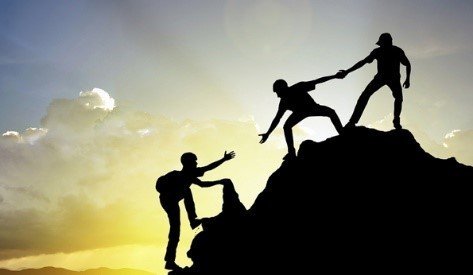 Having friends is important to us all.
Friends help and support each other

Friends make each other laugh and enjoy being together

Friends should always make us feel good about oursleves.
Think about your friends this week. Why you like them and why do you get on well together? Think about the things you have in common and also think about how any differences don't matter when you are friends.
What is it about your friends that makes you happy?
What is your favourite memory of a time you've been together?
What do you really miss?
When things go wrong with friendships it's important to think about what you both did to make it go wrong and what you could both do to make things better again?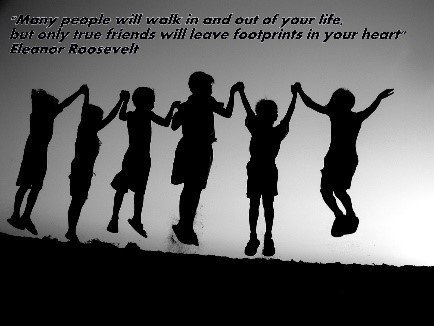 It's a brilliant feeling to know that this week we are all going to be thinking positively about each other. If you would like to you could also say a prayer for your friends. This week's assembly story is from the bible and it is about a group of friends who did an amazing thing for each other.
Watch the video of the story.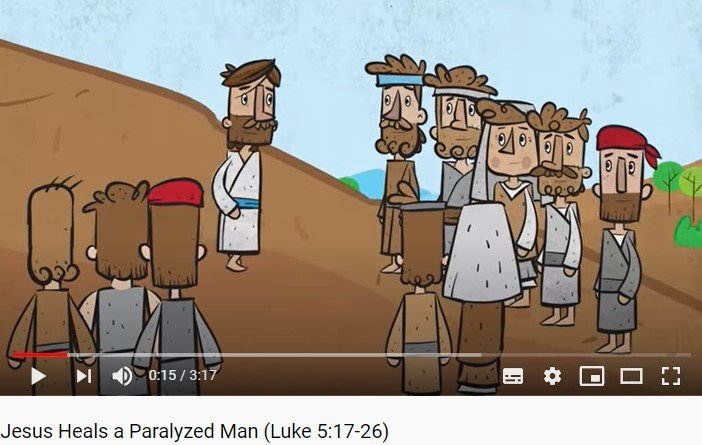 Reflection
How did the friends feel when one of them fell ill?
How would you feel?
Think of a time when one of your friends needed help. What did you do to help?
Prayer
Let our Friendships be strong, O Lord,
That they may become a blessing to others.
Let our friendships be open, O Lord,
That they may be a haven for others.
Let our friendships be gentle, O Lord,
That they may bring peace to others.
For Jesus' sake
Amen
______________________________________________________
There are lots of interesting things to do on this term's FRIENDSHIP and GENEROSITY activity sheets. Click the images below to download your copy.

___________________________________________________________
St Mary's Virtual School Assembly
(for week beginning Monday 20th April 2020)
Fighting Dragons!
This Thursday is St George's Day: let's see who he might have been and what we can learn from England's patron saint.
Look at this flag and the silhouette.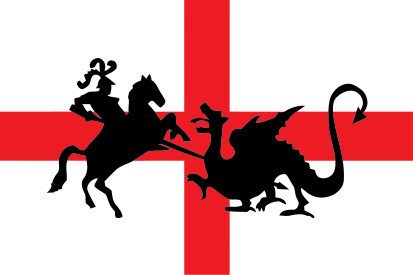 What country does this flag represent?

What do you know about St George?

Why is there a dragon?
The flag represents England and St George is England's patron saint: this means he is a special person who reminds us what we want our country to be like.
Who was St George?
There are many different legends or stories about St George from various parts of the world. He is certainly not just a special person in England! He is also the patron saint of Aragon, Canada, Catalonia, Ethiopia, Georgia, Greece, Montenegro, Palestine, Portugal, Russia and Serbia! Perhaps that's one reason why he became the patron saint of England, a country with a long tradition of welcoming people from other places. St George is an important figure with a message for Jewish and Muslim people too.
George was in fact was born 2000 miles away from England in Turkey, he wasn't a English knight in armour (even though pictures show him like this) and he never came to England! But, his story travelled here…
St George the Roman Soldier
One story has it that St George was an officer in the Roman army. It was dangerous to be a Christian in the years after Jesus died. The Roman government killed Christians for being faithful to Jesus and saying that their belief in God was more important than their following of the law of Rome.
It is said that George saw 40 Christians being killed – maybe he was even part of the group of soldiers who had to kill them. The story goes that when they died George saw a miraculous vision: 40 crowns came down from heaven and landed on the heads of the Christian martyrs. This made such an impression on him that he decided to become a Christian too, even though it would probably mean he would also be put to death.
This has impressed people ever since and the cross of St. George has become his sign as well as our English national flag.
St George the dragon-slayer
There is a well-known story about St George fighting a dragon. We don't believe in real dragons but in another way we do all have things we sometimes have to struggle with or fight against – they are the dragons we have to fight. Perhaps George's dragon represented how he stood up to the people who tried to kill Christians.
What can we learn from St George?
Look at this shield and sword.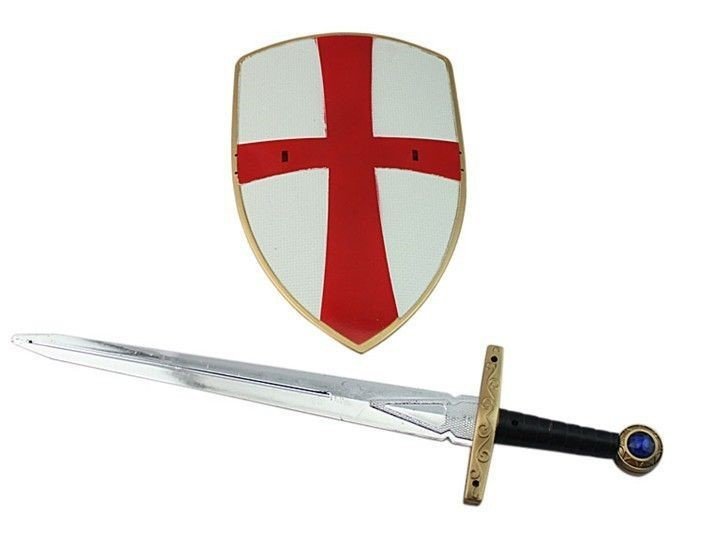 St George brings people together because everyone of us has things we're afraid of: these are our dragons! Some of us might worry about not understanding some of our learning, or about being stuck at home when we want to go out, or about people being unkind to each other. George showed us that we can come together, not to fight each other, but to fight our fears - to stand up against things we're afraid of. We need to face those fears, those dragons, and get rid of them.
So, what do we need when we're afraid of a dragon? Shield or sword? Which one first?
Well, the shield can remind us of good things – like the people who love us and care for us, like our families and our school. For Christians and other believers, we can remember that God loves us and cares for us.
With our sword we can face down our dragons: do what we can, work hard, ask for help, try to stand up for what's right…
Now look at this tree.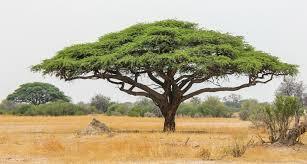 The Arabic name for St George actually means 'the green one' and he is known as a protector of trees, and also the 'healer'. So, in this version of the legend, St George reminds us how important it is to care for the environment because God made it.
Reflection
Think of St George. He is someone who people of all faiths can respect, someone who cared about the world. Think about how we can look after the world.
Think of the shield, which reminds us of those who love us and want to help and protect us. We can remember them when we feel afraid.
Think of the sword and the things we can do: work hard, stick up for other people, work together to tackle problems.
Prayer
Dear God,
Thank you for the many legends and stories about St George.
Thank you that he is an important person with an important message for so many different people around the world.
Amen.
Song
This is a wonderful hymn which mentions knights, swords and dragons! If you don't know it, try and learn it this week: 'When a knight won his spurs'.
Find out more
Here are some really fascinating facts about St George on the English Heritage website: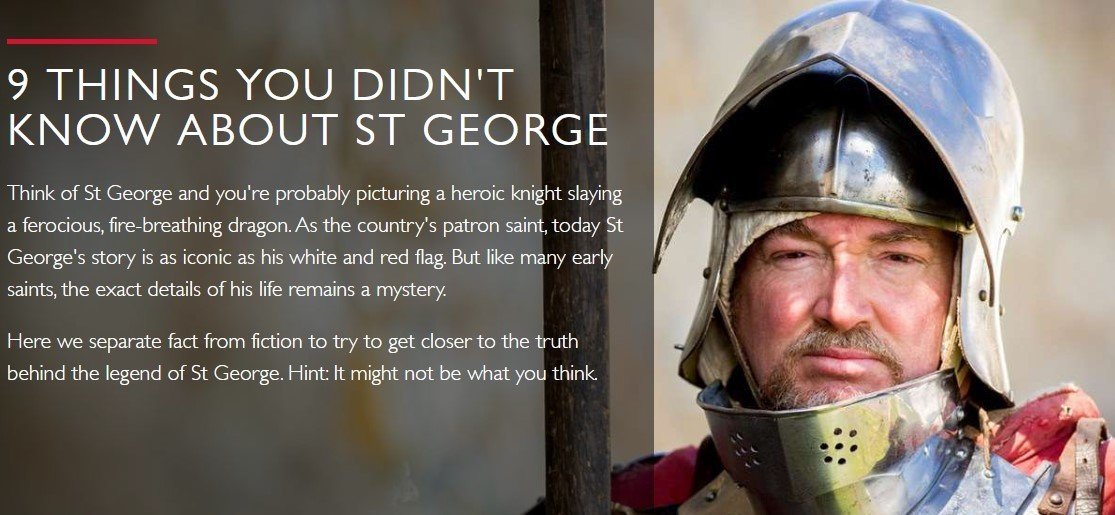 _____________________________________________________________________
Easter Virtual Assembly
(for weeks beginning Monday 6th April and Monday 13th April, 2020)

Bible Quotation:
Jesus said, "I am the resurrection and the life. He who believes in me will live, even though he dies." John 11.25
Introduction:
What can you remember about the events in the Bible at Easter? Talk about it at home, and then watch the video. Click the image below:
To Think About:
1: Why do think the things Jesus said made some people angry?
2: What does it mean to 'forgive' someone?
3: How do you think Mary felt as she watched the stone being rolled across Jesus' tomb?
4: Why do you think Mary was so sad when she saw that Jesus' body had gone? Do you think she understood what the angel had told them?
5: Imagine that you are Mary telling all Jesus' friends what you have seen. What would you say to them?
6: What was the 'good news' that Jesus wanted his friends to tell others about?
7: What do you think Jesus' friends thought when they saw him go up to heaven?
8: These stories often make people ask puzzling questions. What questions of your own do you have?
A Prayer:
Father God,
Easter is when we remember the most glorious thing of all - that Jesus rose from the dead and showed the world that anyone who believes in you has everlasting life.
Thank you, God, for sending us your Son and showing us such love.
Amen.
An Easter song:

__________________________________________________________
St Mary's Virtual School Assembly
(for week beginning Monday 23rd March 2020)
Just because we're not able to all be together in person doesn't mean our assemblies need to stop! This term we have been learning about 'Trust and Truthfulness'. Today's assembly is a well-known story from Aesop which has a very important 'moral'. A moral is a message about how we live our lives and especially how we treat other people.
I wonder how many of you already know the story of 'The Boy Who Cried Wolf'? Tell someone at home what you can remember before watching this lovely version of it by wonderful American author, B. G. Hennessy. His illustrations are bound to bring a smile to your faces too!
to think about...
This story is about a boy who was trusted by the villagers at first, but who soon got into difficulty when people realised that they could not trust him.


Have you ever made a promise that you couldn't keep, or had a promise made to you that wasn't kept? How did it make you feel?


We all want to be able to trust people to tell the truth and to keep their promises. We particularly expect our families, friends and those who care for us to tell the truth. However, we are all let down at some point and we all let other people down sometimes. We are all guilty of breaking promises.
A broken promise can lead to feelings like:

- I can't trust you
- I am disappointed in you
- I feel unimportant to you
- I don't respect you any more


It is good to remember that the person who breaks a promise never usually means to hurt another. Perhaps the promise was made in a rush without really thinking about the consequences. Perhaps something came up that made it impossible for the person to carry out what they had promised. If we can, tell the promise-breaker how we feel and give them a chance to apologise. Sometimes, though, we just have to accept that people will let us down, even those closest to us. Then, we can choose to forgive them.
Time for reflection
Remember, we all break promises sometimes. However, when we do, it is important to admit that we are wrong, say sorry and ask to be forgiven.
Of course, if anyone ever hurts us, we should always tell someone we trust, no matter whether someone makes us promise not to say anything. There are some things that we should never keep secret.
A PRAYER
Dear God,
Please help us to keep our promises.
Please help us to be people who tell the truth.
Please help us to be people whom others can trust.
Help us to forgive people who let us down.
Amen.
A SONG
Be bold! (be bold!)
Be strong! (be strong!)
For the Lord, your God, is with you;
Be bold! (be bold!)
Be strong! (be strong!)
For the Lord, your God, is with you.
I am not afraid, I am not dismayed,
'Cause I'm walkin' in faith and victory
Come on and walk in faith and victory,
For the Lord, your God, is with you.
Please note: the school cannot be responsible for any other website's content.