Spirit
Teachers: Mrs Gault & Mrs Walker
TA: Mrs Abbott
Dear Year 5 Parents and Carers,
Welcome back! We hope you enjoyed your half term holiday. Our topic this term is based around the book 'The Boy at the Back of the Class'.
Please click the image to view our parent overview: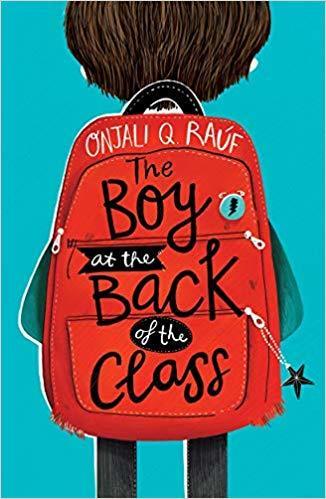 Please see Newsletters for additional whole school dates and events
------------------------------------------------------------------------------------------------------------------
We know that we can also continue to rely on your support with the following aspects of school life:
Reading
In Year 5, it is still essential that your child continues to read regularly at home (at least 3 times a week). Please continue to support them with this by ensuring that they are reading high quality texts of the correct level, and by listening to them regularly and discussing what they have read. We are busy working our way through our '50 Best Books' (https://www.booksfortopics.com/year-5). We are trying to get through them all by the end of the year.
Homework
We have cut down on homework this year as a school and focus on reading, times tables and spelling. These skills are incredibly important and feed into so many aspects of our curriculum. We would appreciate your support with completing the homework each week. Homework consists of -
Spelling
These are given out on Fridays and will be tested the following Friday. Children have space in their green spelling books to practise two times. Any additional practise can be done on paper. Click here for a list of the term's spellings. Click here for a selection of different ways to practise spellings.
Maths
Please play Times Table Rockstars to consolidate knowledge and fluency of times tables and their related division facts.
Reading
Please read at least three times a week and sign the reading records.
Thank you for your continued support,
Mr Biddle, Mrs Gault & Mrs Walker