Year 1 - Class 3
Teacher: Mrs Felicity Lambe
Teaching Assistants: Mrs Sarah-Jayne Broadfoot and Mrs Chloe Eastman.

Welcome Back!

We hope you had an enjoyable break and would like to wish you a Happy New Year!


The Carnival of the Animals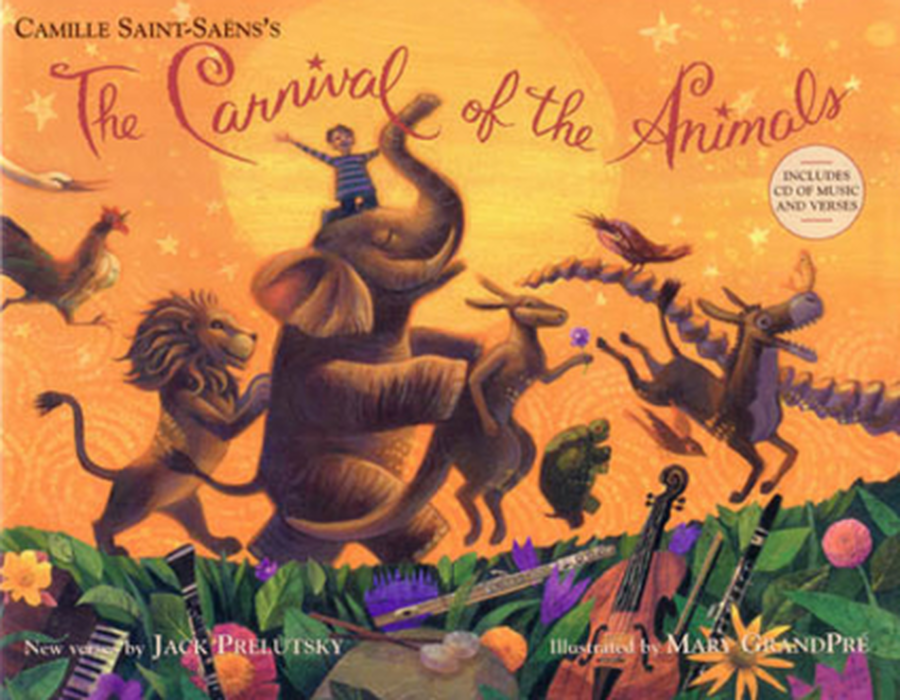 We are incredibly excited to be starting 2019 with our new topic; The Carnival of the Animals.
Throughout the Spring Term we will be exploring the wonderful world of animals through the music of Camille Saint-Saens.
We will build upon our knowledge from last term by looking at animal habitats, food chains, adaptations to different environments and much more. We will be researching the life and achievements of conservationist Jane Goodall, and even have plans to become mini conservationists ourselves!
We would be grateful if you could take the time to talk with your child about the above themes, and encourage them to research further by questioning friends and relatives or using books/internet.
Key Dates for Term 3
Monday 7th January: Start of Term 3
Monday 14th - Friday 18th January: Healthy Cooking Week
Monday 4th February: PTA AGM -6pm
Tuesday 5th February: Safer Internet Day
Friday 8th February: PTA Cake Sale (Years 3&4)
Thursday 14th February: End of Term 3
Friday 15th February: Teacher Training Day

(Please Note: We do our best to arrange these activities, but please be aware that they are intended activities and are subject to change)
Reading
We are continuing to help your child develop their reading skills at school, hearing them read individually at least twice a week. It would be incredibly beneficial for your child if they are heard to read daily at home.
Please remember to record any home reading, along with any comments in their individual reading records.
If your child has 5 pages completed by the end of term they will receive a badge or bookmark at the end of this term.


Phonics at Year 1
In June, the phonics screening check will be taken individually by all Year 1 pupils.
There are two sections in this 40-word check and it assesses phonics skills and knowledge learned throughout Foundation Stage and Year 1.
This term we will be continuing to focus on alternative diagraphs for sounds that we have already learned.
A couple of useful phonics and reading websites are:
http://www.phonicsplay.co.uk/
(Phase 2-4 Games will consolidate learning from EYFS, Phase 5 games will embed current Year 1 learning.)

http://www.bbc.co.uk/cbeebies/shows/alphablocks

http://www.oxfordowl.co.uk
(You have to register to access the above site... however it is free and has access to over 250 ebooks which are tablet friendly!)
When supporting your child with reading and phonics, please remember to...
Say each sound in the word from left to right.

Blend the sounds by pointing to each letter, i.e. /b/ in bat, or letter group, i.e. /igh/ in sigh, as you say the sound, then run your finger under the whole word as you say it.

Talk about the meaning if your child does not understand the word they have read.

Work at your child's pace.

Always be positive and give lots of praise and encouragement.
Mathematics
Maths methods and strategies taught in school today are different from those that many parents learnt when they were at school. This can cause confusion when parents are trying to support their child at home. In order to help, the document below shows the main methods taught (in specific year groups) for addition, subtraction, multiplication and division. Each child's progress is different; however, most children will acquire the listed methods by the end of the school year.
An overview of calculation strategies and methods - Key Stage 1
Volunteering
If you are interested in volunteering in school please come in and see us; we love having helpers in!
(You will need to be DBS checked, if you haven't already been checked please see Mrs Stephenson in the office.)
With many thanks for your continued support.