Well-being &
Pastoral Lead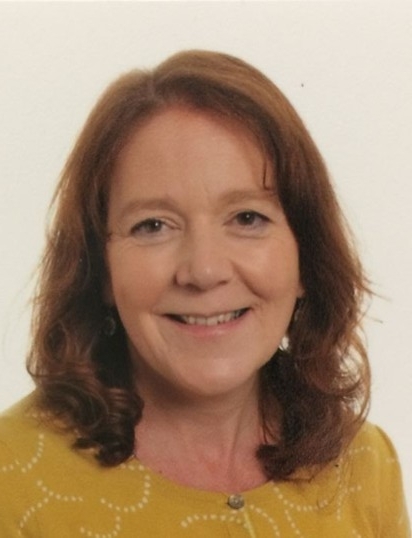 Mrs L Tawn
______________________________________________
Social, Emotional & Mental Health (SEMH) at St Mary's
At St Mary's we know that good learning and achieving a fulfilling life depend on much more than just strong teaching or a focus on academic progress and attainment. We pride ourselves that every member of the team considers each child's broader well-being as being of paramount importance. We therefore create opportunities and take the time to get to know the children in our care well and, when necessary, aim to support them and their families in addressing any issues in their Social, Emotional and Mental Health (SEMH).
As a child-friendly school, St Mary's:
reflects and realises the rights of every child;
sees and understands the whole child in a broad context;
is child-centred;
is gender sensitive;
promotes quality learning outcomes;
provides education based on the reality of children's lives;
is flexible and responds to diversity;
acts to ensure inclusion, respect and equality of opportunity for all children;
promotes mental and physical health;
is family-focused;
is community-based.
We support the vision of Wiltshire Healthy Schools "for Wiltshire's children and young people to have opportunities to thrive and enjoy good mental health now and throughout their lifetimes. We want children and young people to be able to bounce back when life gets tough. When they need more help with how they are feeling, we want to be sure that they know where to go so that they get back to good mental health and well-being quickly."
St Mary's Support Network
St Mary's has a multifaceted, proactive approach to supporting our children and their families, including:
a Pastoral and Well-being Lead, Mrs Tawn (a member of the Senior Leadership Team);
a team of trained Safeguarding Leads and a Safeguarding Governor;
a specialist, well-being SENsory Room;
specialist one-to-one teaching assistants who support specific, emotionally vulnerable children;
a specially-trained Emotional Literacy Support Assistant (ELSA);
a professional counsellor and Music therapist, who runs one-to-one sessions with specific children;
Forest School sessions for specific children run by our specially-trained teachers;
whole school assembly themes to promote and support SEMH;
worry boxes and slips around the school for children to easily request support from a trusted adult;
personal and social education lessons and circle time sessions in all year groups;
annual workshop sessions with 'The Education Life Bus';
pupil peer-mentors (from Year 5 and 6) trained by the 'Stay Safe!' Head Instructor;
annual workshops, events and assemblies run by NSPCC staff;
special support from Wiltshire CAMHS (Child and Adolescent Mental Health Service);
specialist Lunchtime support (with access to well-being SENsory Room);
a comprehensive range of health and sporting activities across the curriculum and in after-school clubs.

We have devised an SEMH pathway so you can see how we may support you or your child in schoo

specialist 1:1 support with pastoral lead

Nurture plan

If you would like to discuss any of the above, or how we might best support you and your child with their well-being and mental health, please speak with Mrs Tawn or another member of the School Leadership Team.
Please note: the school cannot be responsible for any other website's content.