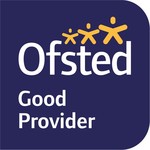 Following the inspection on 16th November 2017, we are pleased to report that Ofsted concluded that St Mary's "continues to be good".
The inspection recognised that "…the leadership team has maintained the good quality of education in the school since the last inspection" and it was noted that we have "…made many improvements to teaching and learning." The School Leadership Team have "high expectations for teachers and these are very clear."
We were proud Ofsted reported to Mrs Clarke that parents and the local community "recognise the strengths of your leadership [and] would recommend the school."
Our tracking, monitoring and interventions are "…helping current pupils to achieve their potential" and ensure that "if pupils are slipping behind, they are supported well." Furthermore, there have been "sustained improvements" for disadvantaged pupils.
We were pleased that the feedback noted that our children's "emotional needs are being met well", with the pastoral leadership identified as "invaluable".
"Learning is progressing well" for children with special educational needs, because staff have a clear "understanding of their needs".
On the essential area of safeguarding, Ofsted found that we "…make sure that pupils are safe and secure in school. You work determinedly, yet sensitively, with pupils, parents and external agencies to monitor and support the most vulnerable pupils. Safeguarding arrangements are secure and part of the school's culture."
We were pleased that the next steps Ofsted provided (see below) all align closely with our current School Improvement Plan for 2017-18:
"Leaders and those responsible for governance should ensure that teachers:
• use language and teaching methodologies accurately
• check on the precision of pupils' responses consistently
• have the highest expectations of what pupils can achieve, especially the most able and the most able disadvantaged pupils
• use policies and processes systematically so that progress is more rapid."
If you would like to read the full report please visit our website page at the link below.